RED HAT FORUM BENELUX
03-10-2018 08:30

t/m

05-10-2018 17:30

(

Europe/Brussels

)
--

Place Raymond Lemaire, 1 • 1348 Louvain-La-Neuve • Belgium

--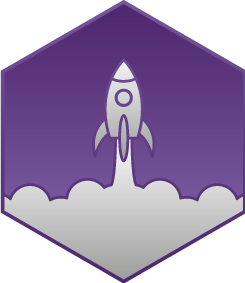 LogicQ biedt haar deelnemende Qualified Professionals en relaties de ruimte voor ontwikkeling en ontmoeting. Bestel uw toegang tot dit ONLINE event en u ontvangt een bevestiging van inschrijving. LogicQ kijkt uit naar uw komst.


Evenement registratie is gesloten.
---

Join the annual conference for the #1 Open Source ERP Software in the world

DISCOVER
Experience the release of Odoo 12 alongside exciting new features and brand new never-before-seen apps!
LEARN
Odoo Experience is a unique type of conference that brings together businesses, developers, entrepreneurs, partners, and members of the Odoo Community from all over the world.
CONNECT
Network with fellow businesses from all around the world and connect with the Odoo staff (developers, sales, business analysts...
ENJOY
Enjoy 3 concerts, catered events, and Belgian beers each day of the conference. Don't miss this event
Aula Magna
The Aula Magna is a vast glass building, located on the edge of the lake of Louvain-La-Neuve. The building, inaugurated in 2001, is used for a number of functions, as it's a great venue for both academic and corporate events, as well as cultural gatherings. The Aula Magna's bright and striking presence, and its multi-functional use by the public, make it an urban melting pot in the heart of the city.
Louvain-La-Neuve
Louvain-la-Neuve is a planned city in the municipality of Ottignies - Louvain-la-Neuve, Belgium, situated 30 km southeast of Brussels. This young city was built in 1971 to house the Catholic University of Leuven, which used to be located in Leuven, in the dutch region. Louvain-La-Neuve is a nearly car-free city, making it both very environmentally and pedestrian-friendly. To a great extent, it is still a college town that is largely dominated by its university population.
Place Raymond Lemaire, 1 • 1348 Louvain-La-Neuve • Belgium